Empowering our customers with quality products and premium services at competitive prices
Established in 2006, our Tannery-Based leather goods company specializes in manufacturing and exporting a variety of small and medium-sized leather products.
Located in the outskirts of Kolkata, India, our tannery spans 15000 Sq. Ft., housing highly skilled craftsmen who use the latest machinery and chemical technology to deliver goods that encompass the vision of our valued customers.
Over the years, we have empowered various organizations with a diverse range of products dispatched in a timely manner. We believe that our creative efforts to ensure the delivery of quality services will bring forth the eagerness in our customers to keep coming back.
TANNERY
Our process begins at the tannery, where the impeccable application of organic tanning agents (syntans & fatliquors) helps us create a diverse range of recylced leather. We explore with various combinations of chemicals to provide customized leather as per clients' changing requirements.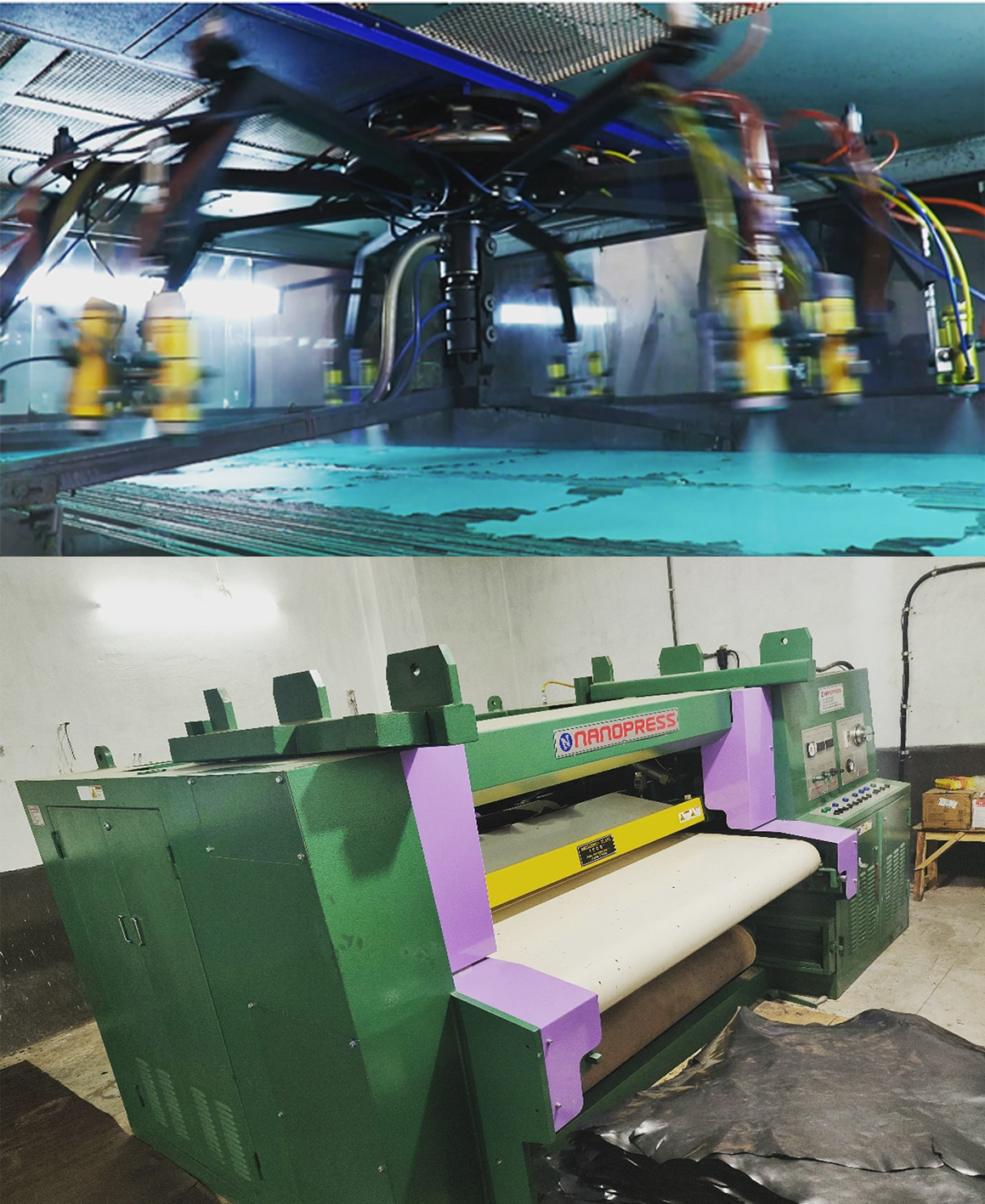 FINISHED LEATHER
With finished leather, our focus is always on precision. We use the application of state-of-the-art Italian binders and pigments combined with the exemplary output of technologically advance machinery to meet our customer needs. Some of the finished leathers we make are Milled, Printed, Snuffed and Vintage, among others.
ASSEMBLY BY EXPERT ARTISANS
On completing the meticulous process of recycling leather, our skilled craftsmen carefully carve the leather, with consistency and accuracy, according to the assortment of designs. The cut-out parts, depending on the selection of the leather, is then assembled into the final product.
QUALITY & PACKAGING
Once the final product is made, highly skilled experts examine the finished goods with scrupulous attention to detail. The quality checks ensure the products are tailor-made with the consistency our customers desire. Our final step is to ensure that the branding and packaging meet premium standards and is delivered on time.